EXHIBITION - 17-20 September 2019 - at the London Design Festival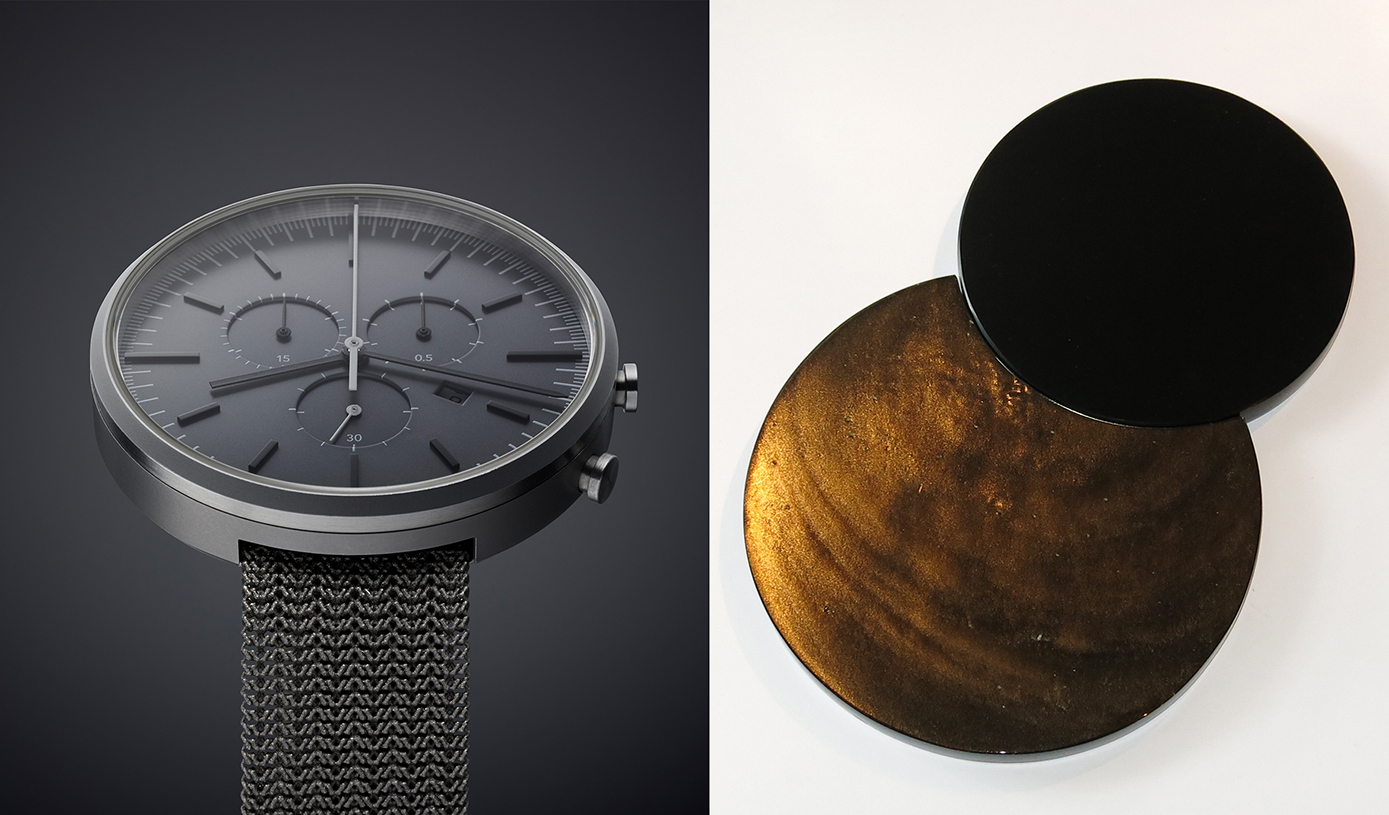 Obsidian-TitaniuM
MATERIAL / PROCESSES / TIME

a collaboration with Uniform Wares
Uniform Wares and Marion Friedmann Gallery together showcased a curated series of objects from their individual collections which focuses on the relationship between materials, the processes that we use to shape them and the development of both over time. Presented as part of the Shoreditch Design Triangle, 'Materials: Process and Development in Design' will run from 17 - 20 September in Uniform Wares' Shoreditch atelier.
MARION FRIEDMANN GALLERY in cooperation with the Design School from Anáhuac University, Mexico City presented "Innovating Tradition through Obsidian", the Golden Sheen Obsidian project – a collaboration between artisans in Hidalgo, Mexico and designers from Anáhuac – whose purpose is to innovate on traditional uses for this beautiful & mystical material. The pieces were originally displayed as part of MEXICO DESIGN TIME. Designers and students joined forces with local artisan communities to design and craft functional products in Obsidian. Obsidian is a volcanic stone, and has similar properties to glass. The aim is to generate creative and financial wealth for the artisans by finding more applications for this material that is bountiful and has the potential to stimulate the community's economy.
[Initiative by Anáhuac University with the support of the Secretary of Culture in Hidalgo. MEXICO DESIGN TIME is a project by Marion Friedmann Gallery to promote contemporary Méxican design and creative culture abroad].
Also on show were the MIRRORGEM silver brooches by Mexican jewellery designer Martacarmela Sotelo. Designed as sculptural pieces and crafted in lost-wax casting, they are married with a piece of recycled mobile phone screen that acts as a mirror to reflect the preciousness of time. This reflection mimics the Aztec tradition of using black Obsidian stone as a mirror to find answers from the past and future.
UNIFORM WARES exhibited the process and iterations of its collaborative, pioneering work with London-based design and engineering services firm Betatype to design and develop a completely unique titanium mesh watch strap, made using T5 titanium alloy. The collaboration between the companies came about through a mutual drive to embrace technology innovations and new materials.
"While we are always taking prompts from heritage and traditional processes in the watch and other industries, we also like to push things forward," says Creative Director and CEO, Michael Carr.